Feiting delivered the jacketed pipeline components to Zhenhai Refinery Project
On October 10, the prefabricated jacketed pipeline series components designed and manufactured by Shanghai Feiting Pipe Manufacture Co.,Ltd were transported to Zhenhai Refinery project site. This series of component products are used in the polypropylene unit of Zhenhai Refining and chemical expansion.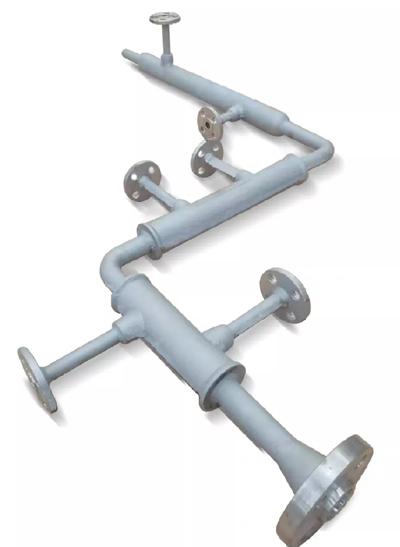 The product includes outer pipe, communicating and connection plugging in a set designed by Feiting. All inner pipe welds are exposed (half jacket). All welds on the inner pipe are exposed. The supply scope of this project ranges from 3 / 8 inch to 16 inch.
According to SH / 73546 code for construction and acceptance of jacketed pipe in petrochemical industry, our company optimizes the structure, which not only greatly improves the material utilization rate, but also saves the on-site processing time.
1. Features
In order to ensure the fluidity in inner pipe and maintain a specific temperature, especially the high viscous fluid, easily coagulable fluid, high melting point synthetic liquid, etc., the external heat tracing (cold) medium can be used to prevent the fluid from solidification and condensation in the pipe and flow smoothly in the pipeline.
2. Scope of application
According to the above characteristics, the jacket is more used for process transmission media with high viscosity, high melting point and some sensitive to overheating. At the same time, the jacketed pipe also has the characteristics of uniform heat tracing, high heat tracing efficiency, rapid temperature regulation and wide adaptability. The thermal insulation effect is better than that of ordinary heat tracing pipe. It is also a device often used in petrochemical industry, especially for strict temperature control in process pipeline. It is mostly used for jacketed pipe installation.
3. Design concept
According to the pipe structure and SH / T3546 code for construction and acceptance of jacket and casing in petrochemical industry, full jacket, half jacket or simple jacket are manufactured. The jacket is divided into inner pipe, outer pipe and communicating pipe. The internal and external double-layer structure is adopted to take the process medium through the internal pipe. A certain gap between the external pipe and the internal pipe is used to take the fluid that provides heat. The constant temperature of the process is maintained by heat exchange of the fluid. The communicating pipe plays a role in the connection between the jacketed external pipe and when the pipe is used for a period of time, a sewage outlet can be set on the communicating pipe inside the external pipe, To ensure the normal flow of fluid in the pipeline and prevent blockage.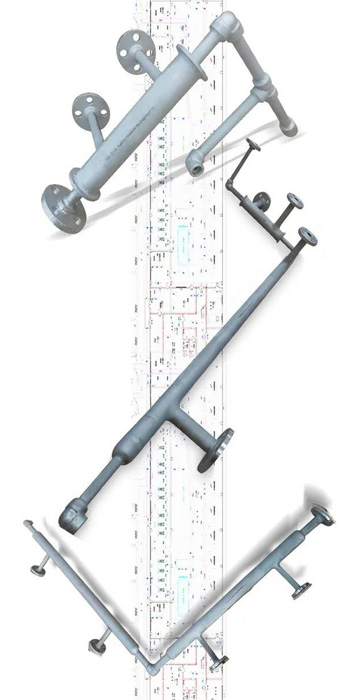 Deliver jacketed pipeline series components of Zhenhai Refining and chemical project on schedule. Taking the opportunity of the smooth delivery of jacket pipeline, our company will continue to strengthen product design and production process R & D, further improve the internal and external quality of products, and better serve customers with better products.