Improve skills and surpass ourselves--Shanghai Feiting held 2021 Welding Skills Competition successfully
In order to stimulate the enthusiasm of employees to work hard on technology, and form a good atmosphere of "striving to be a technology pioneer" in the company, Shanghai Feiting held the "2021 Welding Skills Contest" at 9:00 a.m. on December 13, 2021.
Welding engineer Mr. Jia Jiugang explained the activity rules and evaluation criteria to the participants in detail. As production deputy general manager Zhao Bin announce, the fierce competition began.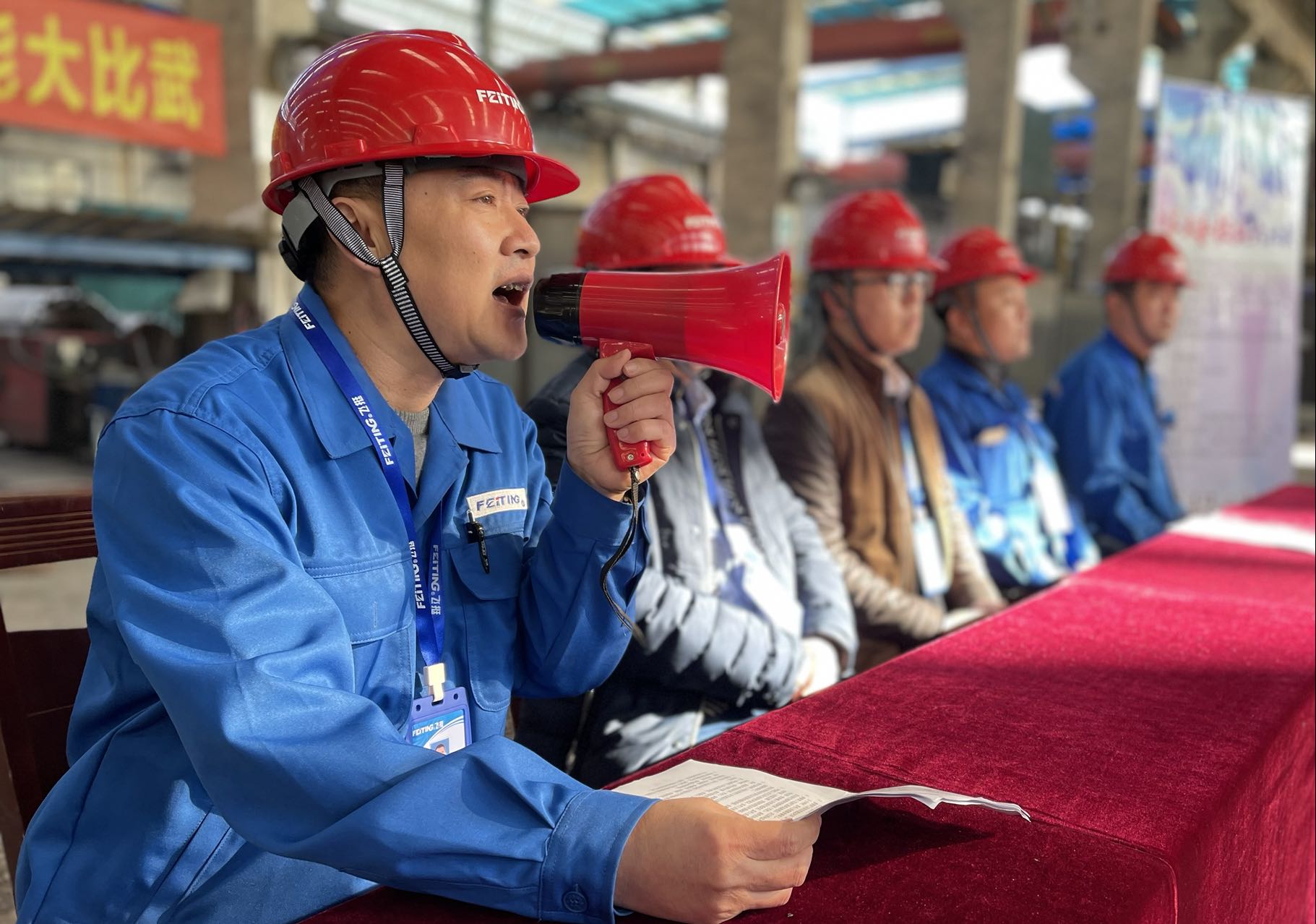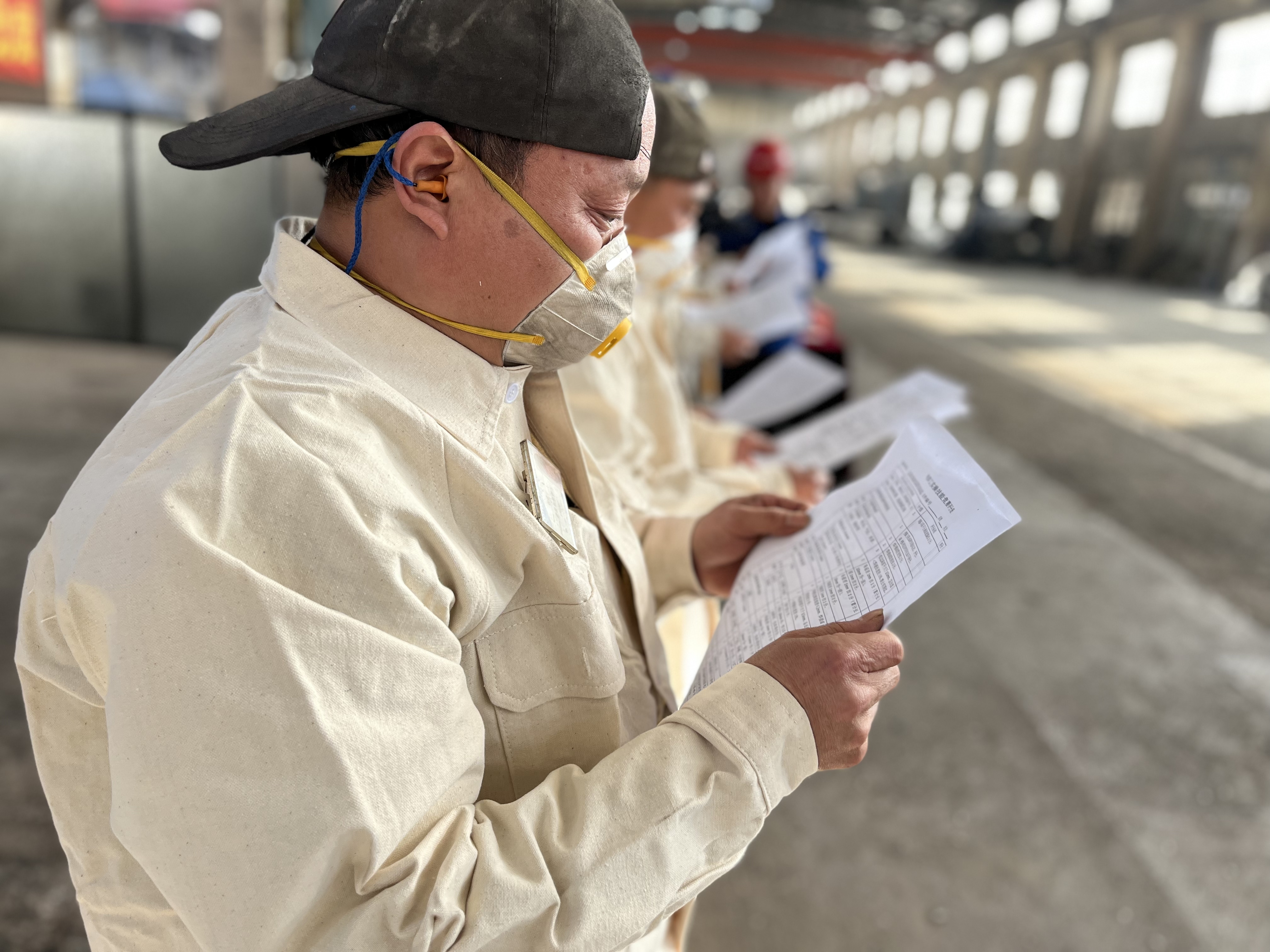 The content of this competition was manual arc welding, uphill welding and one side welding both sides formation. According to the standard and professional degree of welding, the judges evaluated all participants welding quality.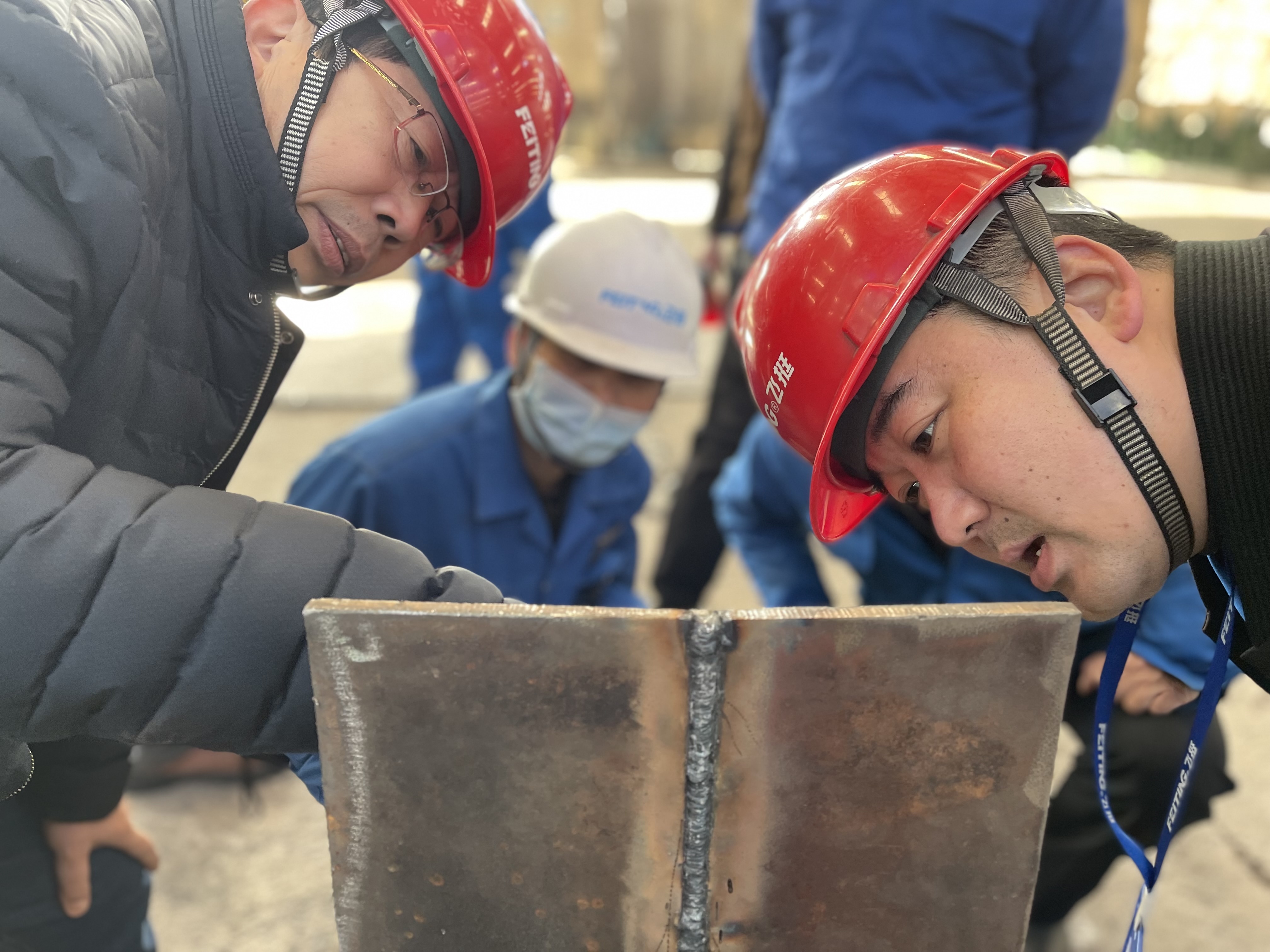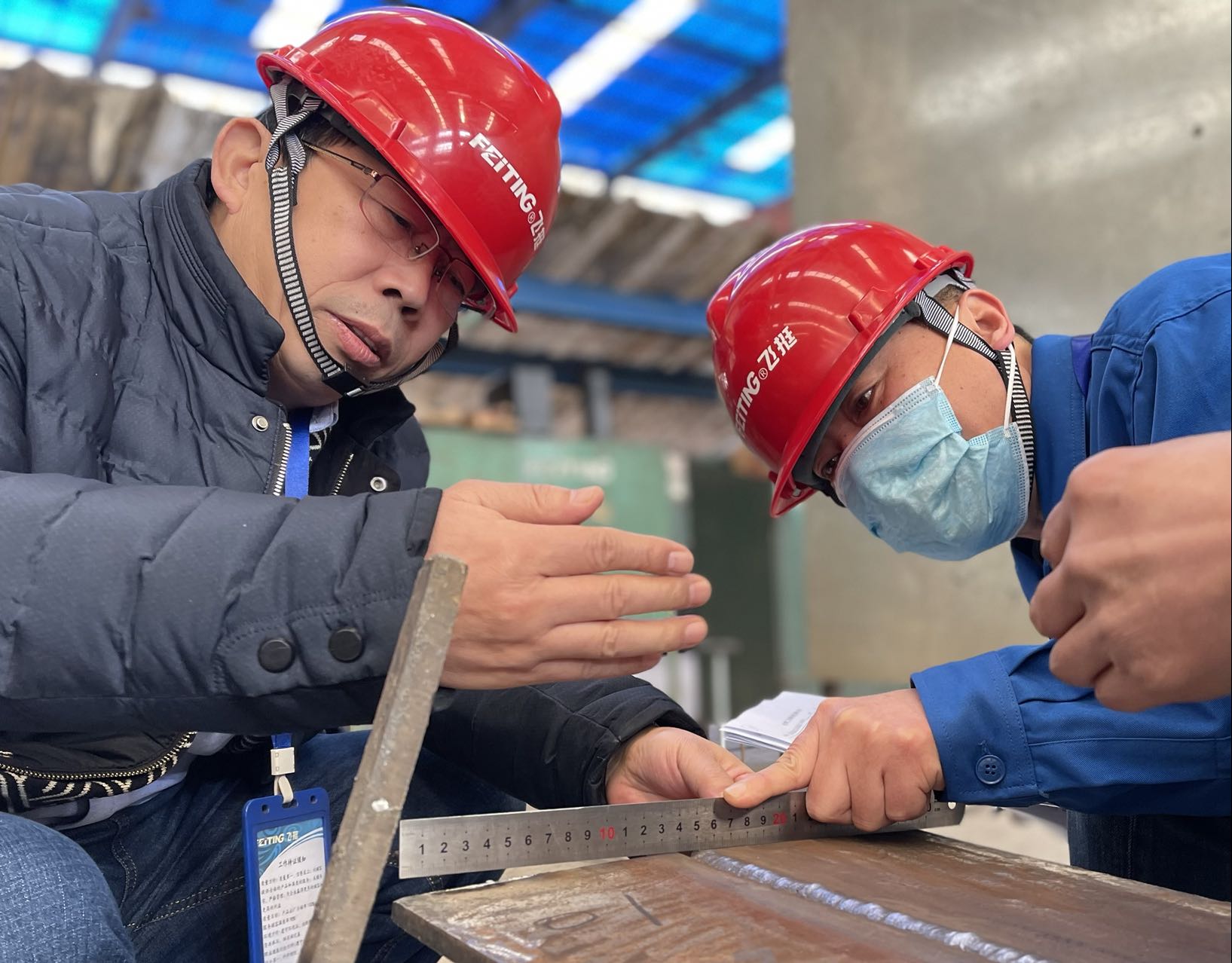 After the intense and orderly competition, Mr. Chen Qinxiang won the first prize with 97 points, Mr. Yang Xiaojun won the second prize and Mr. Xiao Changjie won the third prize.
This competition is the first skill competition held in recent years which is an important measure to vigorously promote the "craftsman spirit", promote to formulate skilled talent team, select and train more skilled talents to adapt to the company's transformation and upgrading. Company leaders attach great importance to it. Chief engineer Mr. Wang Peili participated in formulating competition rules, process supervision and welding quality evaluation.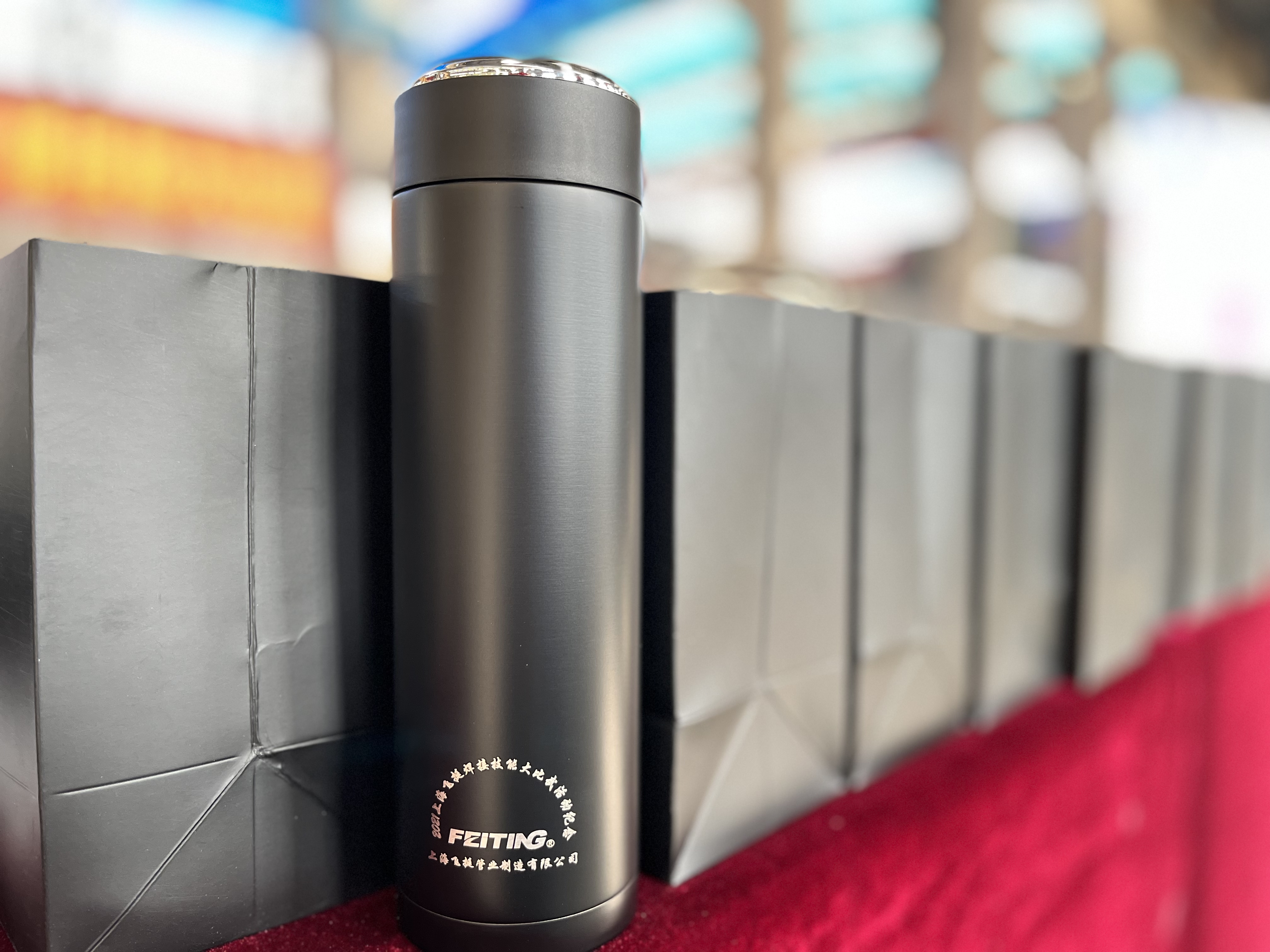 While congratulating the participants for their excellent results, it also hope that all the staff of the company will take this as an example and work hard to learn skills and business to make greater contributions to the development of the company.