Lummus PDH Pipe Prefabrication
Lummus PDH Pipe Prefabrication
We can supply Lummus PDH Pipe Prefabrication
About PDH technology

CATOFIN dehydrogenation technology is a reliable and commercially proven process for the production of propylene from propane. The CATOFIN process uses fixed-bed catalyst reactors to achieve an appropriate conversion and selectivity with less energy consumption. The CATOFIN process can be operated at optimum reactor pressure and temperature to maximize propane conversion with high propylene yield.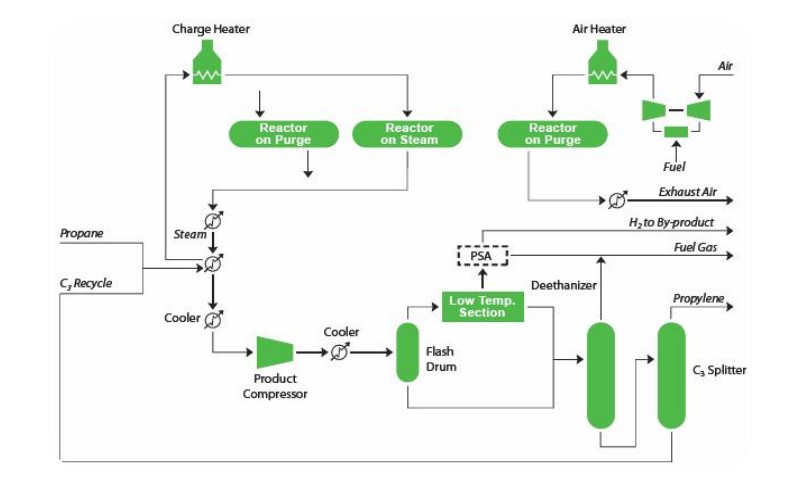 CATOFIN process flow diagram
Customer Name: Ningbo Haiyue New Material Co., Ltd.

Designed by: Sinopec Ningbo Engineering Company
Project Name: Ningbo Haiyue Propane and C4 Utilization of Propane Dehydrogenation Project
Product name: Waste heat utilization mixer
Specifications: DN2200
Product material: WP321H F321H WP11
Number of prefabricated parts: 1 set
Prefabricated parts include parts: tee, flange, head
Number of prefabricated parts: 78